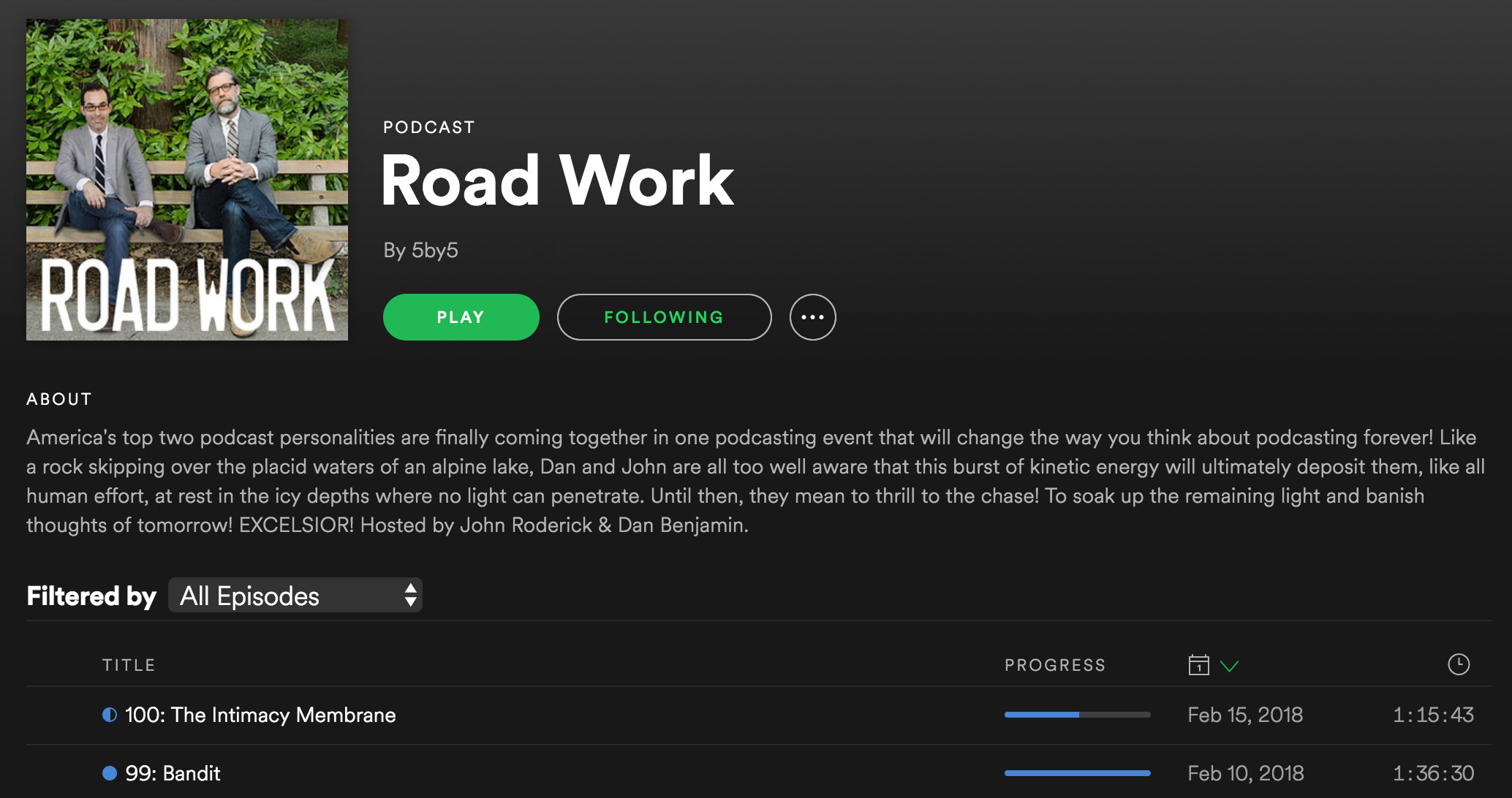 About Spotify
Spotify is an excellent way for people to listen to and discover your podcast. Even better, Fireside is now a Spotify partner, allowing you to submit your podcast to Spotify quickly and easily.
We are currently working closely with Spotify to manage the submission process, submitting on a weekly basis until the process can be fully automated.
How-To
Adding your Fireside podcast to Spotify couldn't be easier. Just sign in to your Fireside account, or sign up for a free 7-day trial. Then just navigate to your Dashboard's Tools → Connections section, and click the Spotify button. That's all there is to it!
It may take up to 24 hours for your Fireside Podcast to be added to their directory.