01
Accurate download stats and analytics.
We're podcasters like you, so we know how important accurate, real-time download stats and analytics are. Our stats engine and analytics reporting is at the very core of the product, making sure every unique download is tracked and counted accurately.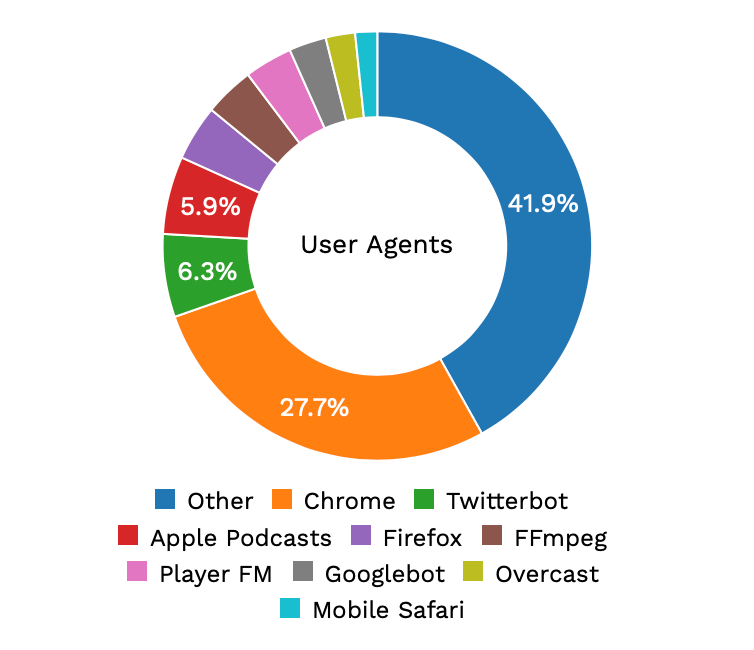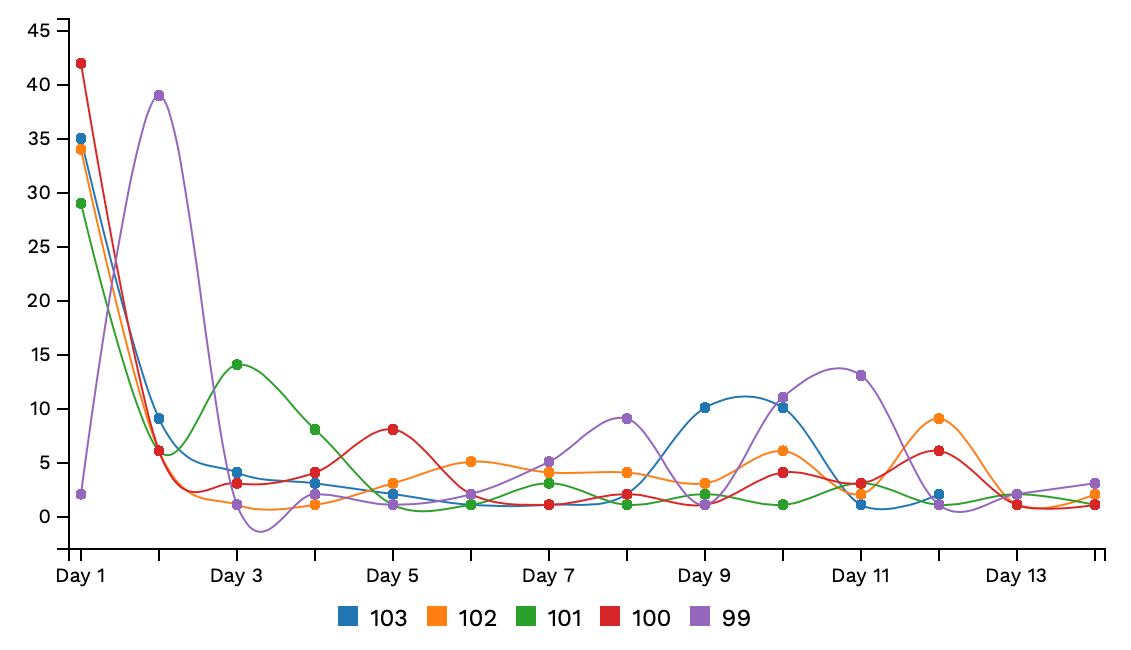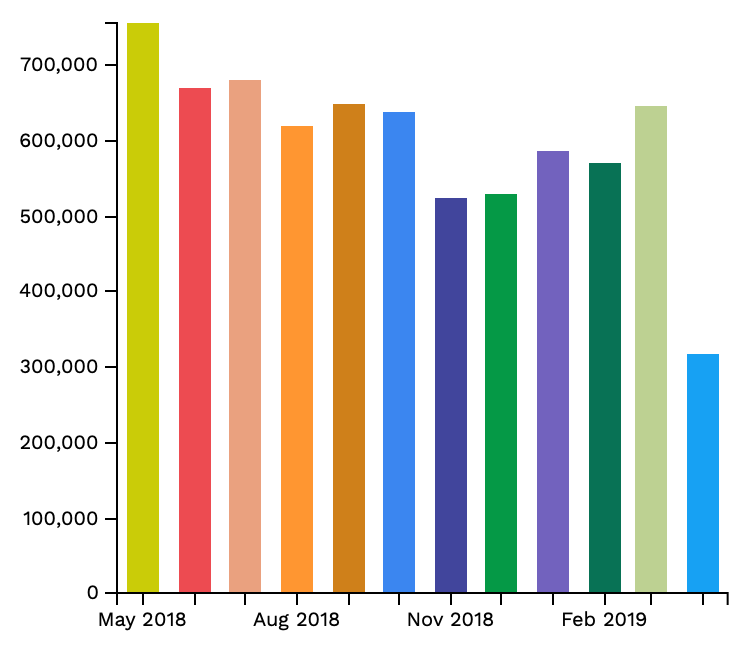 02
A simple user experience you can sink your teeth into.
The Fireside dashboard was designed with this in mind, created to be fast, easy to use, and optimized for the podcasting workflow. This allows you to focus your energy where it counts the most.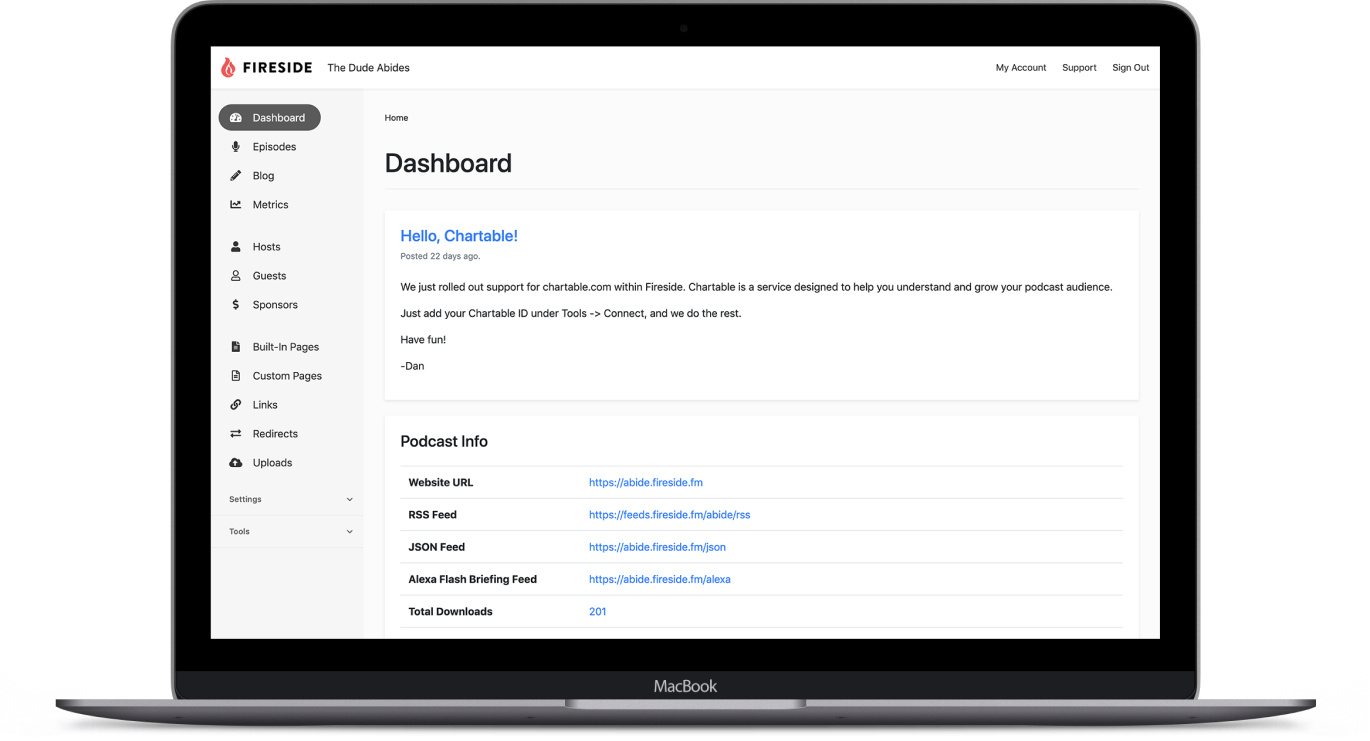 03
Import your existing podcast no matter where it's hosted.
You can import a Podcast from your existing host into Fireside in one step, and at no additional cost. Titles, descriptions, notes, and of course the MP3 files will be imported as new episodes into your Fireside Podcast automatically.
04
Every podcast gets a gorgeous, responsive website and blog.
Fireside was designed to be a complete podcast hosting solution, including a feature-rich, responsive website so your listeners can learn more about your show. There are individual host and guest pages, tag pages, custom pages and links, a full blogging engine, customizeable artwork, and much more.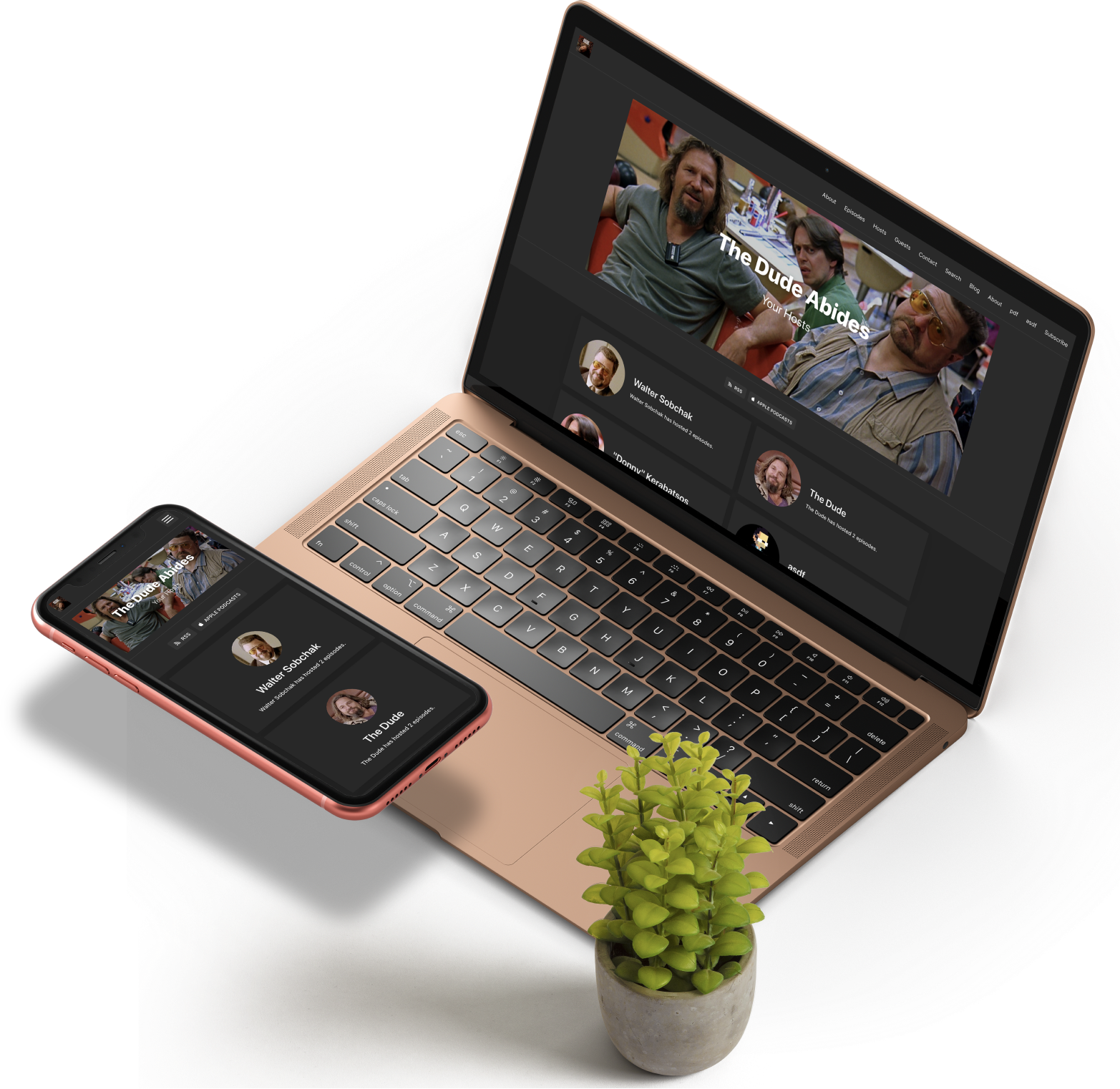 05
Embed with our custom player.
Share your episodes on any webpage or publishing tool, from Squarespace to Wordpress, using our the dark and light themed embeddable players.
06
Professional tools for everyone.
Add links with our handy bookmarklet, create custom pages and redirects, share your stats with sponsors, add collaborators, set episodes to publish in the future automatically, it's all right here.
Try Fireside today and take your podcast to the next level.