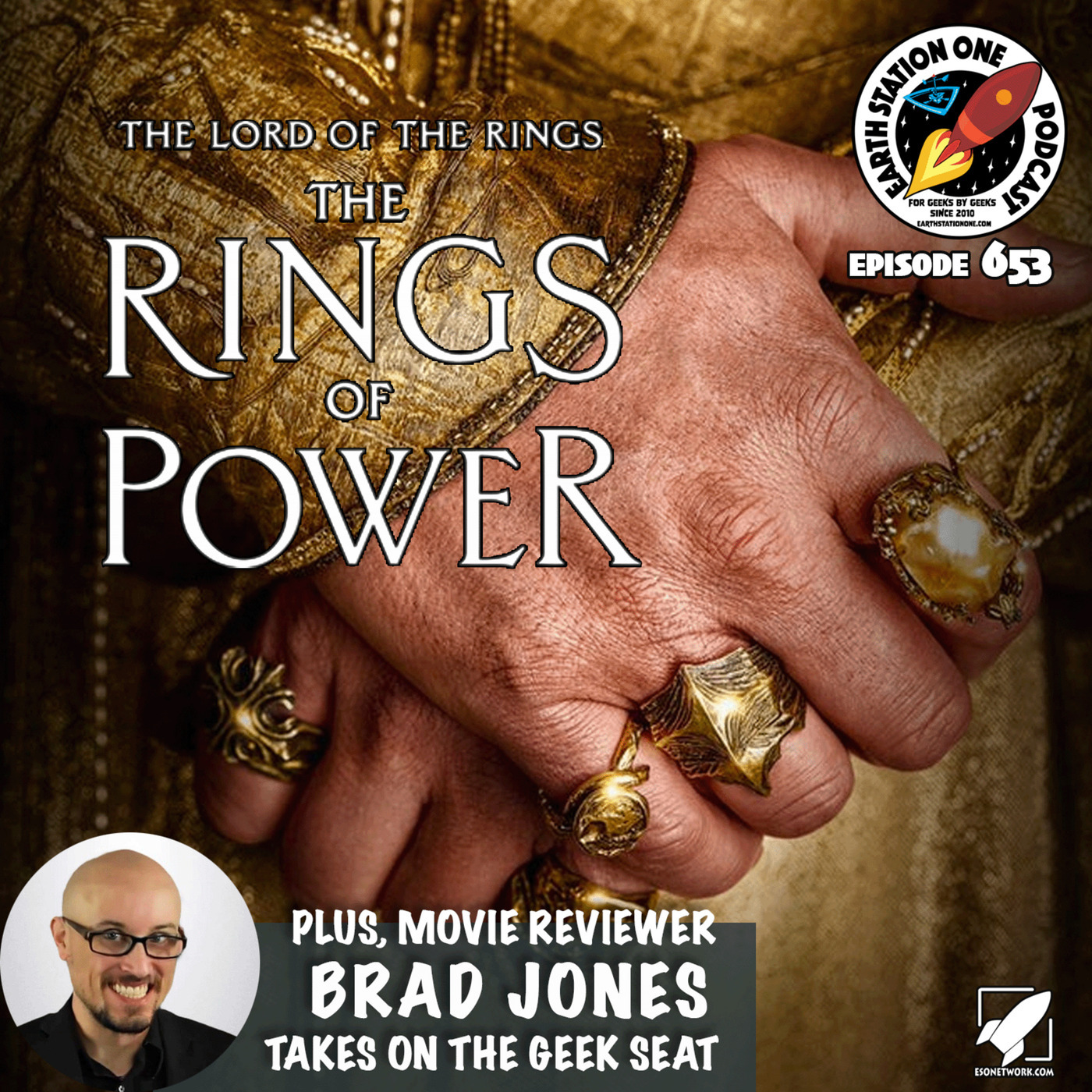 November 4th, 2022 • 1 hr 53 mins • Download (54 MB) • Link with Timestamp
Visiting the Second Age of Middle-Earth to witness the creation of the Rings of Power comes at a price. For Jeff Bezos, the cost is one billion dollars and counting. For Mike, Mike, Chip Johnson, and M.D. Jackson, all it took was an Amazon Prime membership, but has the lavish streaming series influenced them for good or corrupted their souls to darkness? Plus, cinema snob Brad Jones thumbs his nose at the Geek Seat. All this, along with Angela's A Geek Girl's Take, Ashley's Box Office Report, Michelle's Iconic Rock Moment, and Shout Outs!
We want to hear from you! Feedback is always welcome. Please write to us at [email protected] and subscribe and rate the show on Apple Podcast, Stitcher Radio, Google Play, Spotify, Pandora, Amazon Music, wherever fine podcasts are found, and now we can be found on our own YouTube Channel.