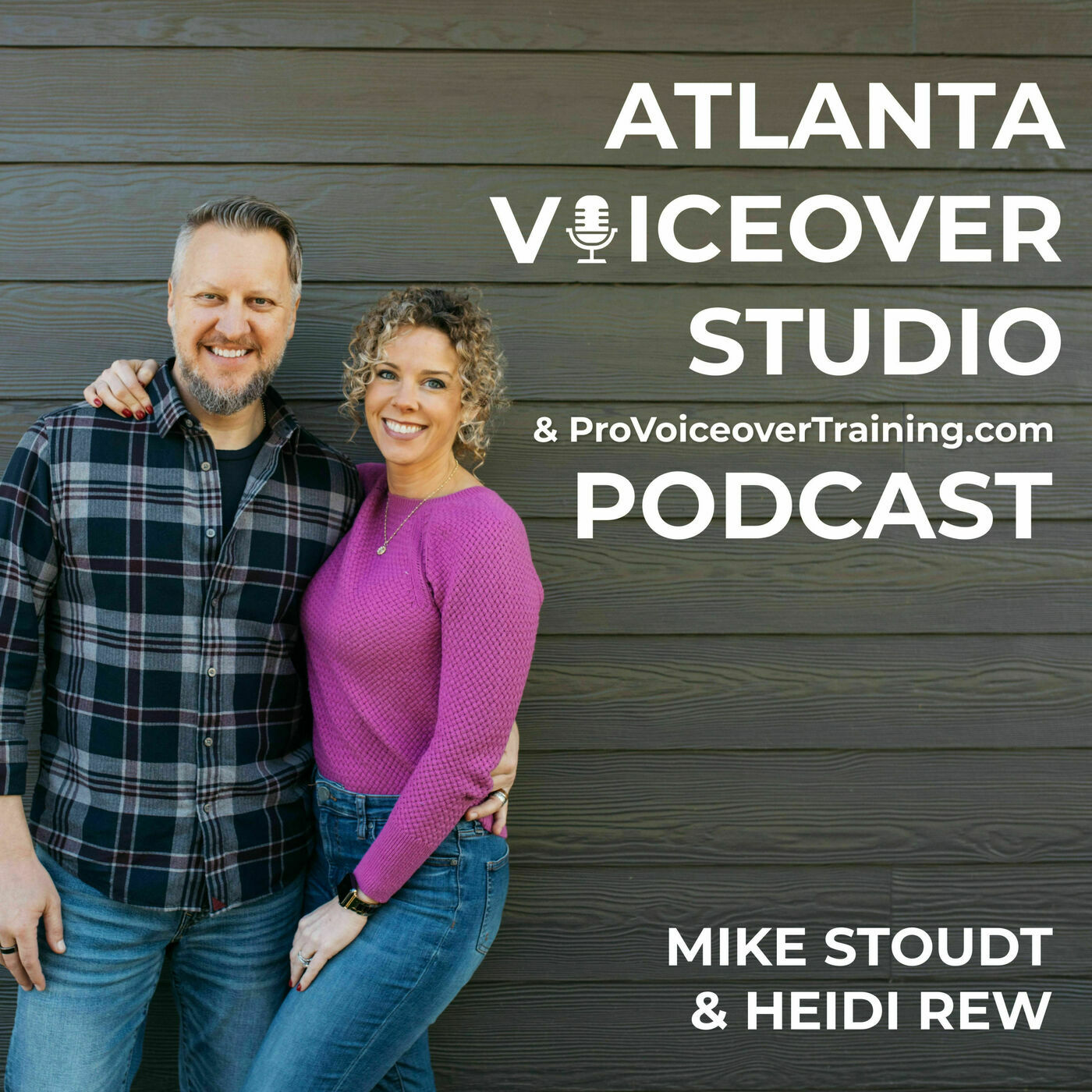 December 1st, 2022 • 22 mins 51 secs • Download (31.4 MB) • Link with Timestamp
As we wrap up another year, we wanted to share some hope and encouragement. Pursuing a voiceover career is not without it's challenges but with each challenge comes an opportunity to learn and grow.
In this episode, several of our Atlanta Voiceover Studio instructors share challenges they've faced and how they've gotten through them.
Mike, Heidi & the whole AVS Team wish you a wonderful, hope-filled holiday season.
CLICK HERE for 15% off a Voice123 Membership ($359 tier and up) - https://bit.ly/3uPpO8i
Terms & Conditions - https://docs.google.com/document/d/1CcYMkdLxWfbmwbvu-mwaurLNtWYVpIBgkJpOQTYLDwc/edit?usp=sharing
YOUTUBE: https://youtu.be/gGPFePt8Rfs
Follow Atlanta Voiceover Studio Here:
facebook.com/atlantavoiceoverstudio
instagram.com/atlantavoiceoverstudio
twitter.com/atlvostudio
tiktok.com/@atlantavoiceoverstudio
Atlanta Voiceover Studio & ProVoiceoverTraining's Classes & Workshops
www.AtlantaVoiceoverStudio.com
www.ProVoiceoverTraining.com
**Sign up for FREE weekly VO tips: https://bit.ly/AVSemail