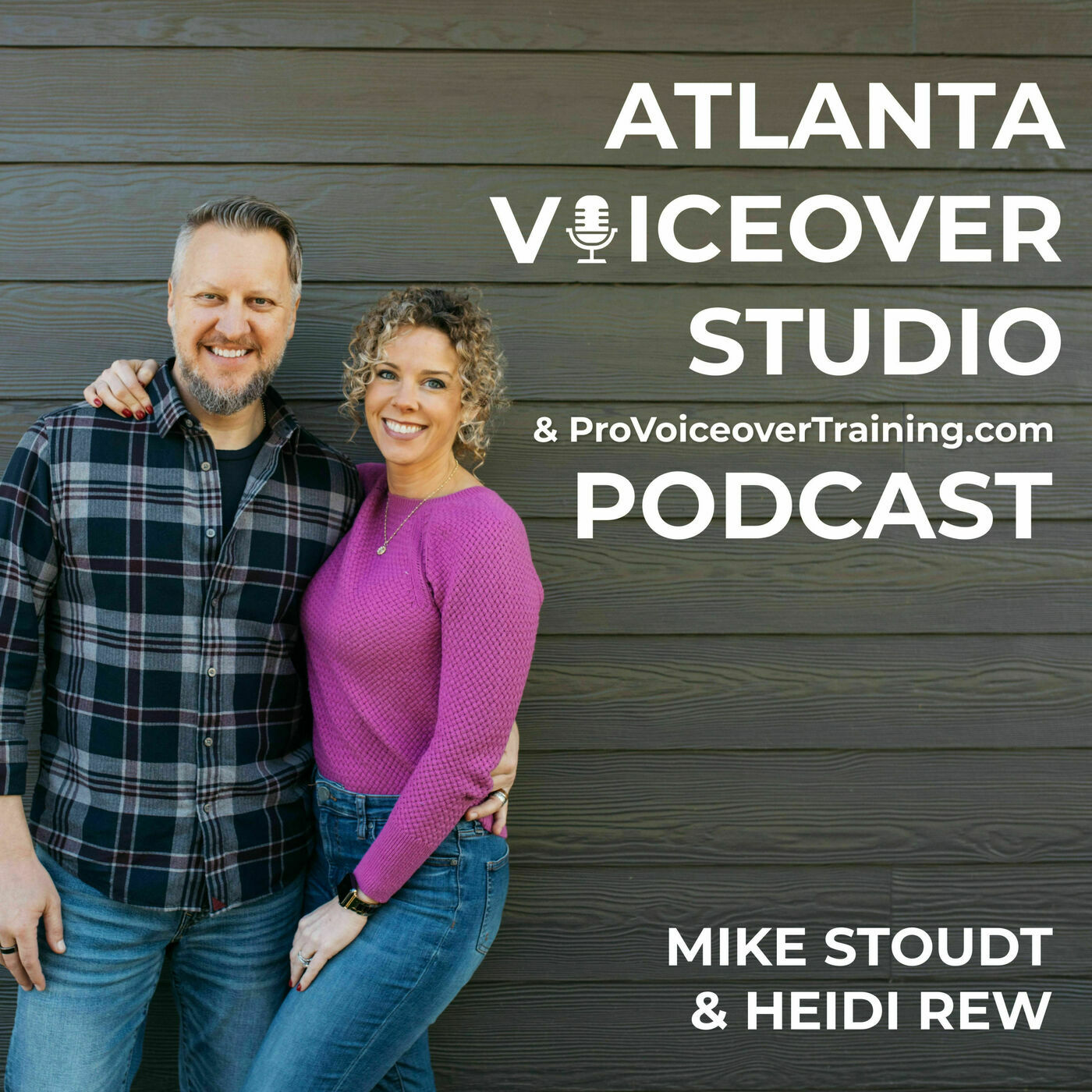 May 1st, 2022 • 29 mins 51 secs • Download (41 MB) • Link with Timestamp
Chloe was exposed to voiceover at a young age and her career has been a long and interesting one. Working for brands like Universal Studios, HBO Latin America, Nickelodeon, HP, Harley-Davidson, and others, she has achieved great accolades. Her career has not been completely smooth though. Hear her talk about some of the challenges she faced, how she got through them and what she wishes she knew from the start.
We also talk about -
The one thing that has helped her most in her VO career
Advice for beginners
And advice for seasoned voice actors
Sign up for Chloe's Agent Rep Prep Class here: https://atlantavoiceoverstudio.com/what-we-offer-classes-agent-rep-prep-class/
Check out our BONUS questions with CHLOE on the AVS YOUTUBE CHANNEL where Chloe gives the best VO advice she's received, her favorite VO genre and what makes a great VO talent.
CLICK HERE for 15% off a Voice123 Membership ($359 tier and up) - https://bit.ly/3uPpO8i
Terms & Conditions - https://docs.google.com/document/d/1CcYMkdLxWfbmwbvu-mwaurLNtWYVpIBgkJpOQTYLDwc/edit?usp=sharing
YOUTUBE: https://youtu.be/gGPFePt8Rfs
Follow Atlanta Voiceover Studio Here:
facebook.com/atlantavoiceoverstudio
instagram.com/atlantavoiceoverstudio
twitter.com/atlvostudio
tiktok.com/@atlantavoiceoverstudio
Atlanta Voiceover Studio & ProVoiceoverTraining's Classes & Workshops
www.AtlantaVoiceoverStudio.com
www.ProVoiceoverTraining.com
**Sign up for FREE weekly VO tips: https://bit.ly/AVSemail