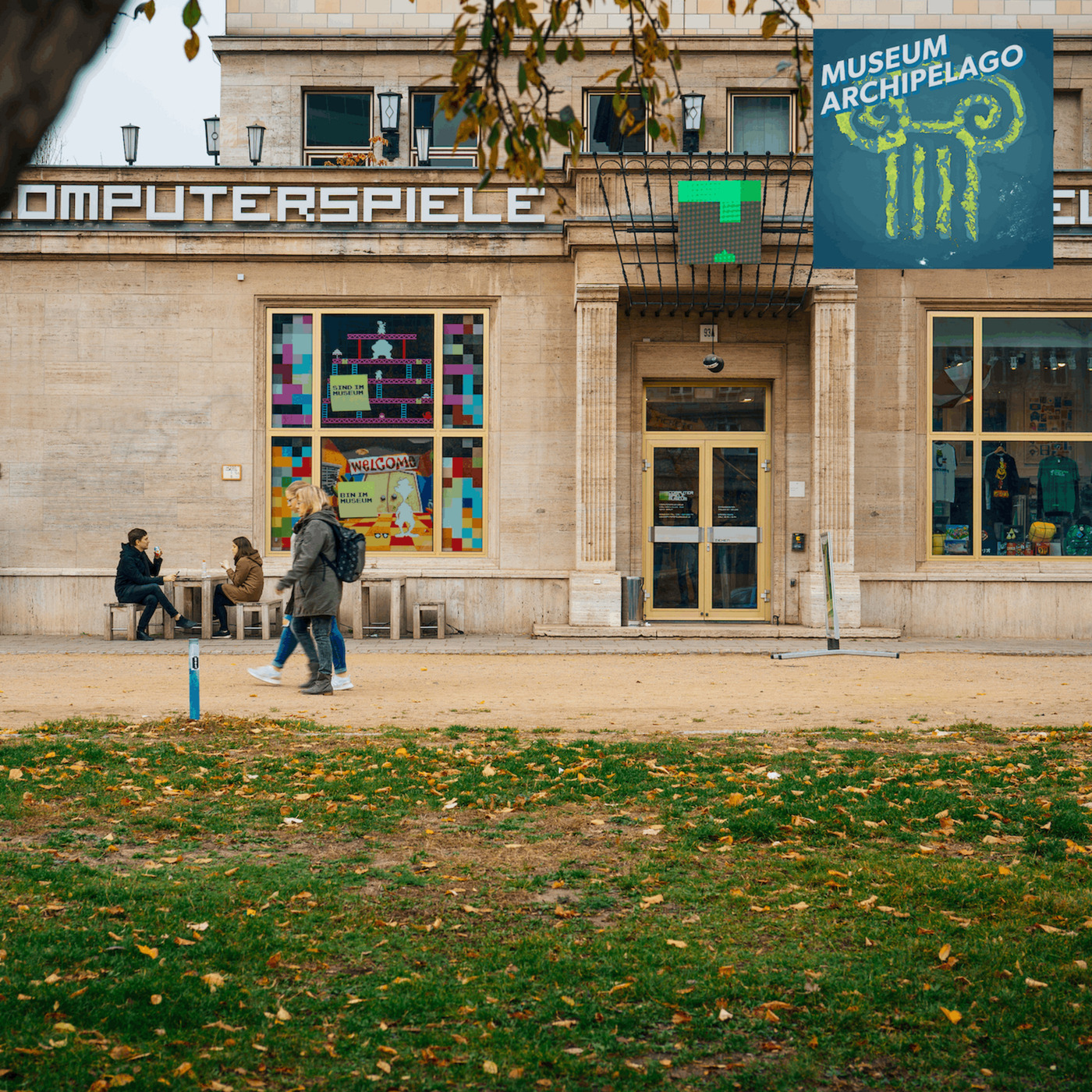 August 8th, 2022 • 14 mins 20 secs • Download (11.5 MB) • Link with Timestamp
The Computer Games Museum in Berlin knows that its visitors want to play games, so it lets them. The artifacts are fully-playable video games, from early arcade classics like PacMac to modern console and PC games, all with original hardware and controllers. By putting video games in a museum space, the Computer Games Museum invites visitors to become players.
But, players can become visitors too. Video games have been inviting players into museum spaces for decades. In the mid 1990s, interaction designer Joe Kalicki remembers playing PacMan in another museum – only this one was inside a video game. In Namco Museum, players navigated a 3D museum space to access the games, elevating them to a high-culture setting.
Since then, museums and their cultural shorthands have been a part of the video game landscape, implicitly inviting their players-turned-visitors to think critically about museums in the process.
In this episode, Kalicki presents mainstream and indie examples of video games with museums inside them: from Animal Crossing's village museum to Museum of Memories, which provides a virtual place for objects of sentimental value, to Occupy White Walls where players construct a museum, fill it with art – then invite others to come inside.