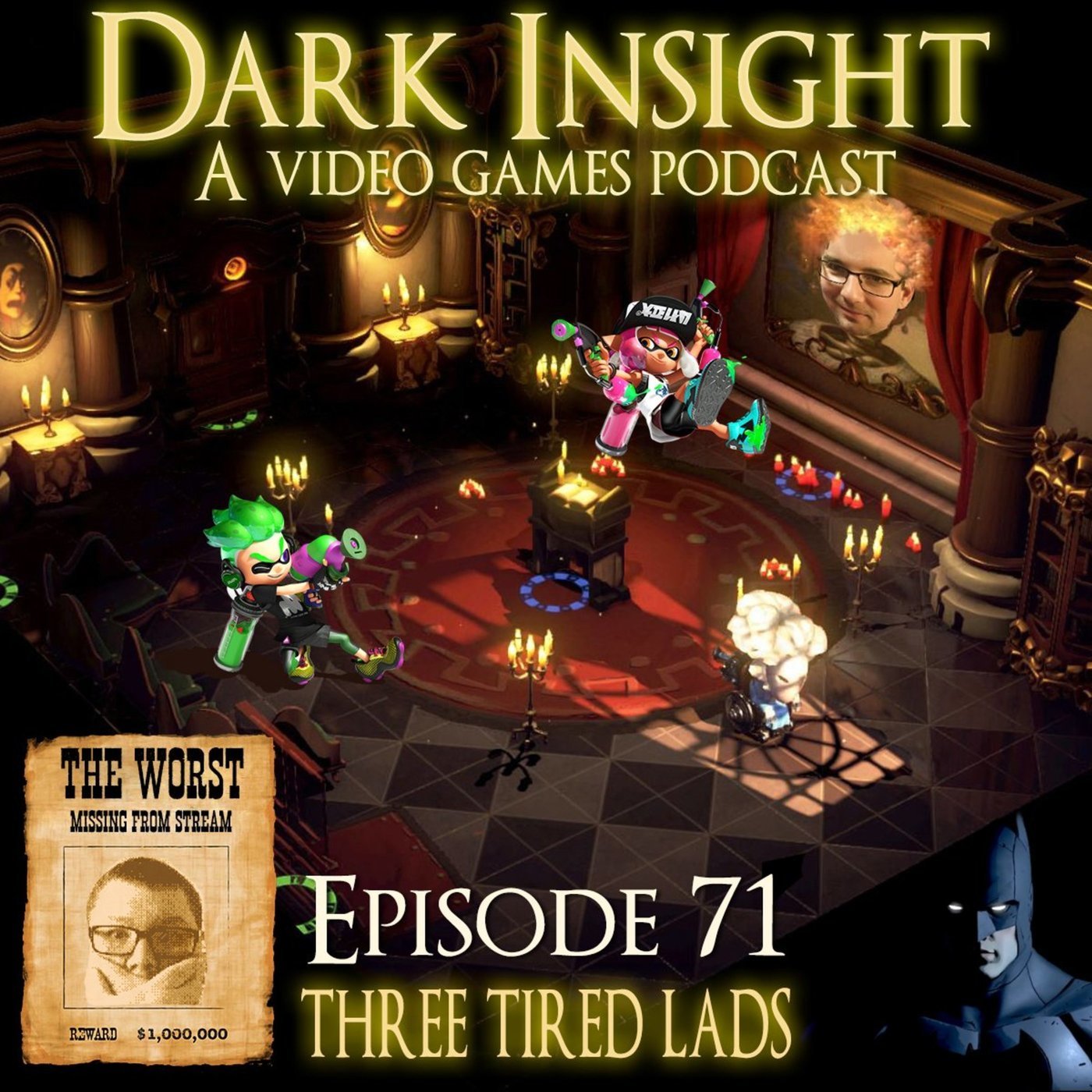 August 6th, 2017 • 1 hr 45 mins • Download (73.1 MB) • Link with Timestamp
The podcast slingshot is primed and ready to fire another episode of Dark Insight at ya!
After the break last week we return for another show, where an exhausted Cliff returns and is joined by a knackered Josh and a groggy Vader (who'd only just got out of bed, like a champ) to discuss some vidya gaems.
There's a brief discussion regarding the travesty that was the Mighty No. 9 physical Kickstarter mix up, how the Switch appears to be out-doing everybody's expectations by selling a ridiculous amount of units, Josh details his trip to London Comic Con and Cliff was lucky enough to be given the first 2 episodes of the new Little Nightmares comic. There's also a quick bit of follow up regarding Jalaid and the, frankly, heart warming response to that. Thank you to each and every person who was involved, even to the most minute degree. Just a tiny amount of effort and make the world of difference.