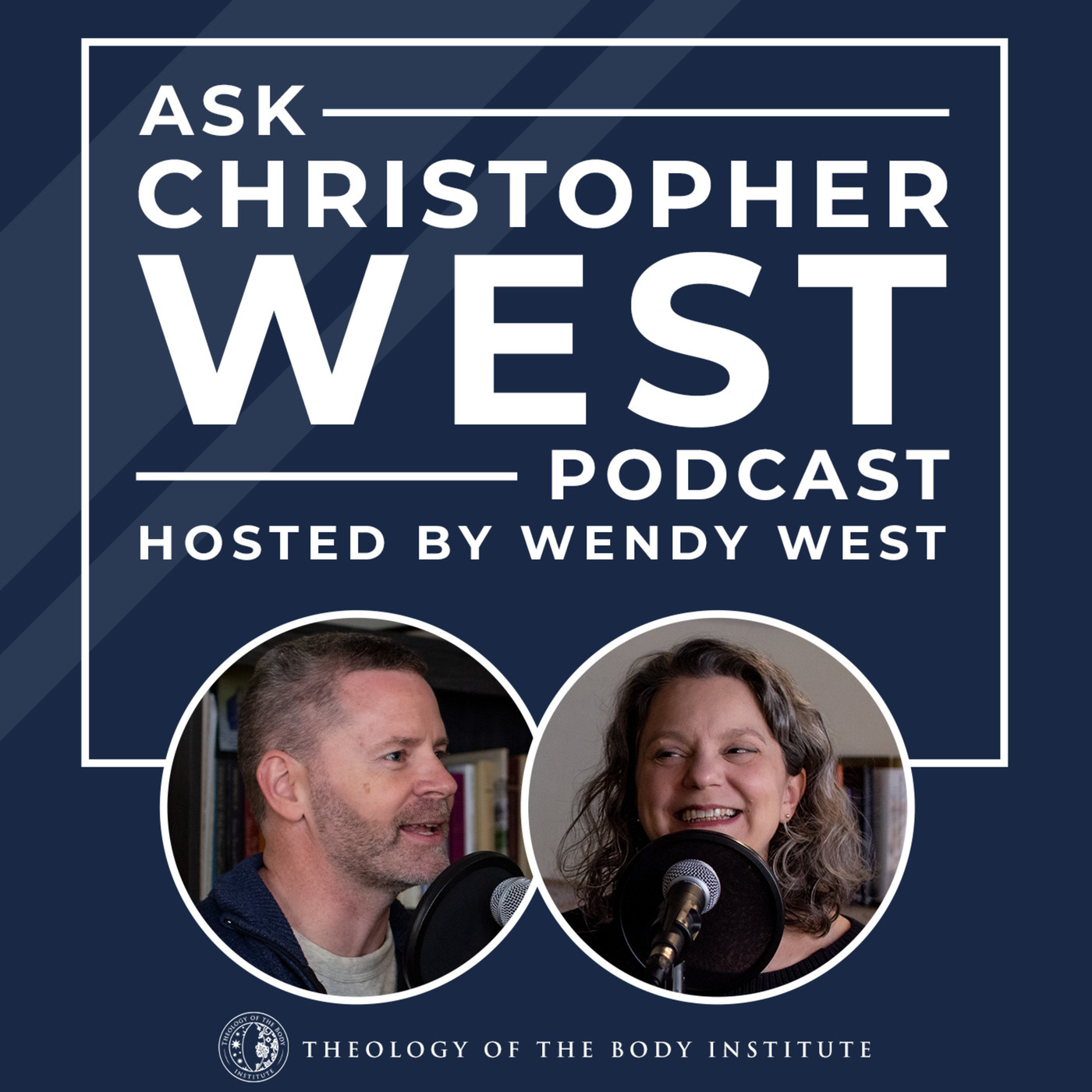 June 10th, 2019 • 33 mins 4 secs • Download (26.5 MB) • Link with Timestamp
As a single young woman, should I be open to marrying someone who doesn't share my faith? How does Wendy feel about not being able to tour and speak like Christopher? What bible verse has resonated the most with you through life?
We continue taking questions from people who have taken part in TOB Pilgrimages. Check out the upcoming pilgrimages to Mexico and the Holy Land at TOBPilgrimages.com!
Ask Christopher West is a weekly podcast in which Theology of the Body Institute Director Christopher West and his beloved wife Wendy share their humor and wisdom, answering questions about marriage, relationships, life, and the Catholic faith, all in light of John Paul II's beautiful teachings on the Theology of the Body.