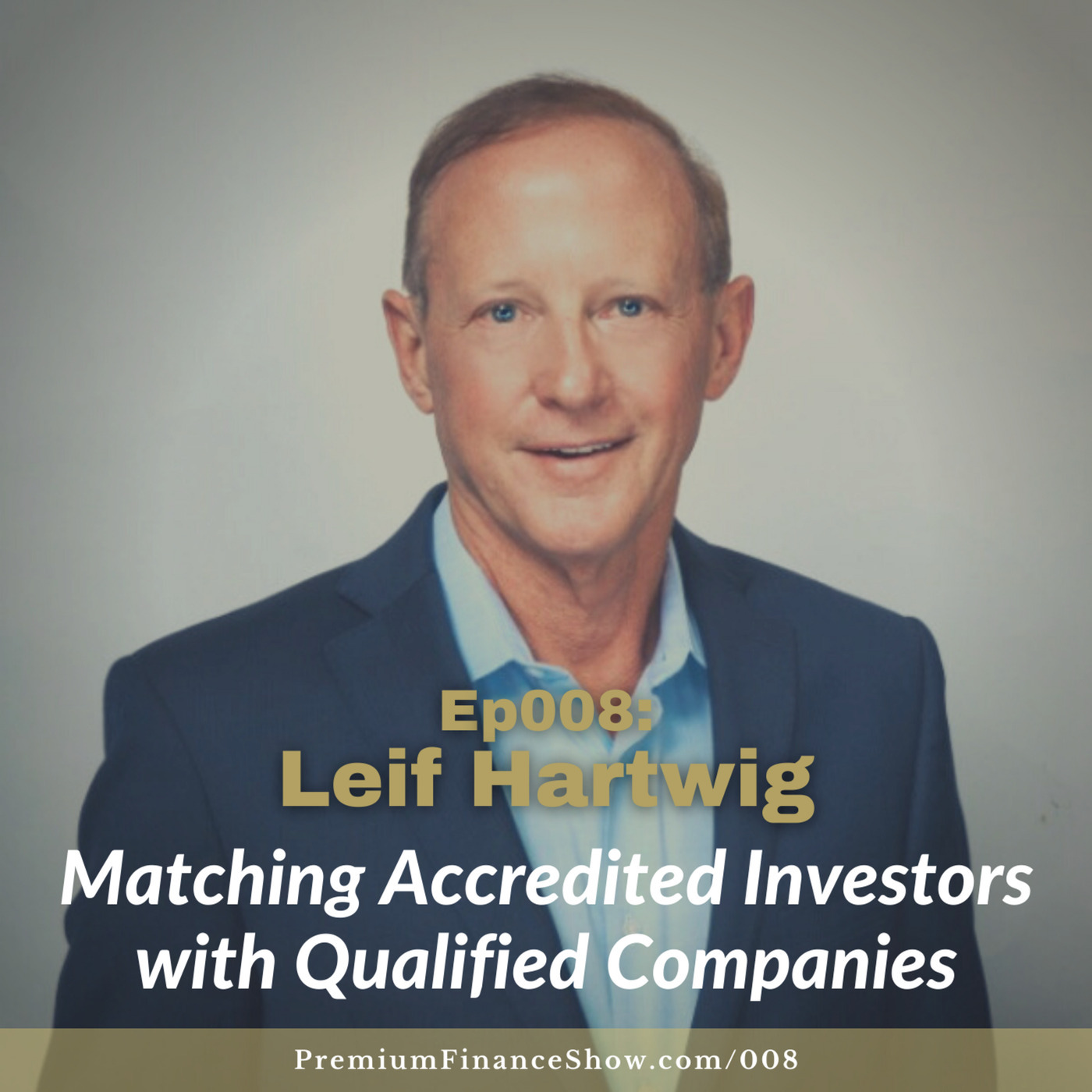 November 1st, 2021 • 35 mins • Download (24.5 MB) • Link with Timestamp
Today on the Premium Finance Show, we're talking with Leif Hartwig, CEO, and founder of WealthVP, an exclusive subscription-based platform that matches quality companies with private investors; think Match.com for companies and investors.
Leif draws on nearly 30-years experience in the software startup and financial services industry to bring WealthVP, a new FinTech solution to the market. A journey that started after realizing that most high net worth individuals or family offices relied almost exclusively on word-of-mouth recommendations for this type of opportunity.
With 5 million private companies in the US seeking capital and over 13 million accredited investors there is ample opportunity, but most deal flow is limited to local geographical areas or network constraints. We had a great conversation about why this typically happens, the industry's challenges in matching investors with the right opportunities, and how this ties in with the Cool Springs approach.