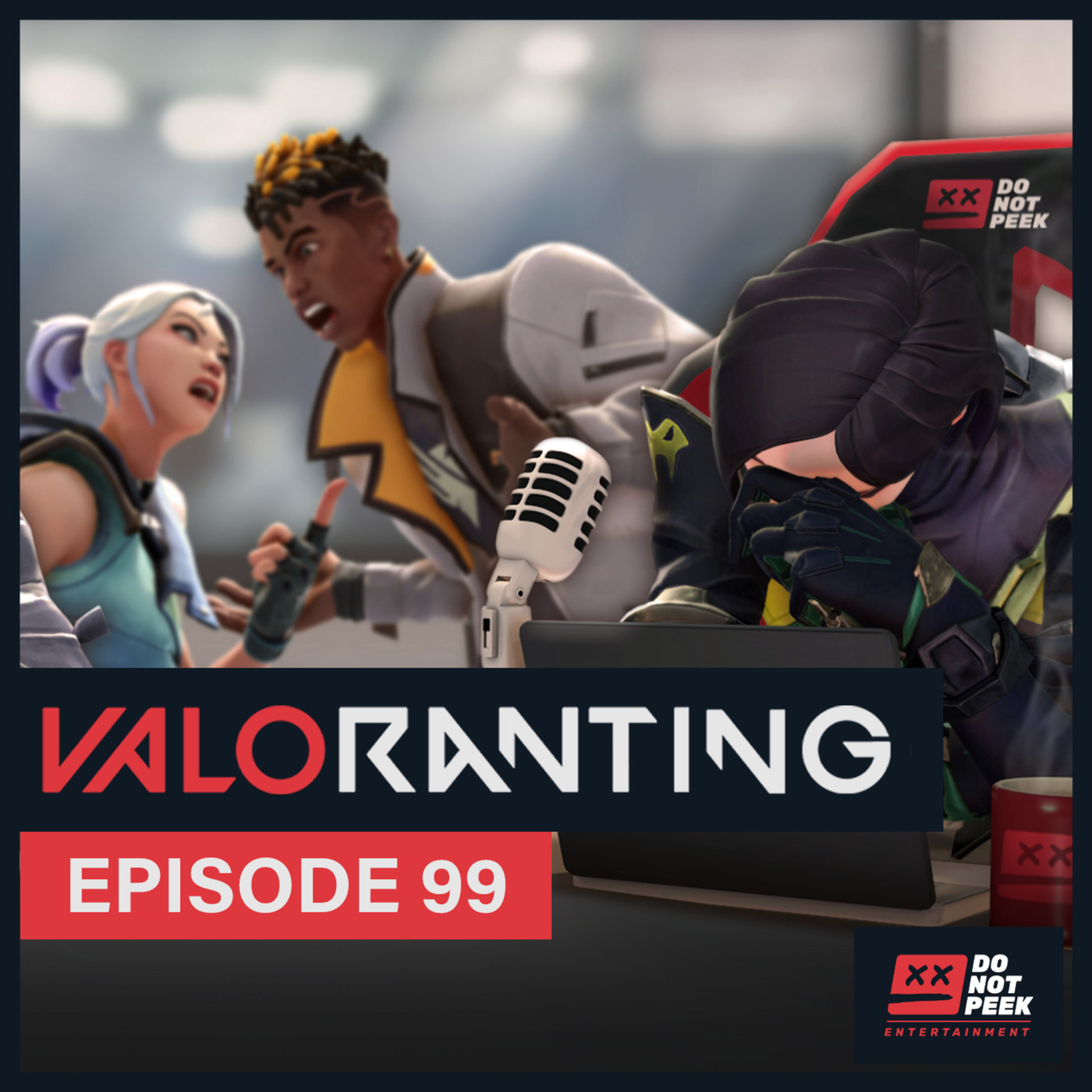 May 3rd, 2022 • 2 hrs 31 mins • Download (140 MB) • Link with Timestamp
This week we have TSM Head Coach Preston "Juv3nile" Dornon fresh off the team qualifying for the VCT North America Stage 2 Maine event. He is joined by VCT Caster Gustavo "Upmind" Franco Domingues as we break down all the important match from last weekends qualifier. Then we have Vincent 'Zescht' Talmon-Gros to break down last week's announcement about VCT getting franchised. And MitchMan joins at the very end, just in time for Vansilli to gloat about an NA team winning masters.
Tune into VALORANTING every Tuesday at 11:00 AM PT / 20:00 CEST on Twitch
🟣 twitch.tv/dnpeek.