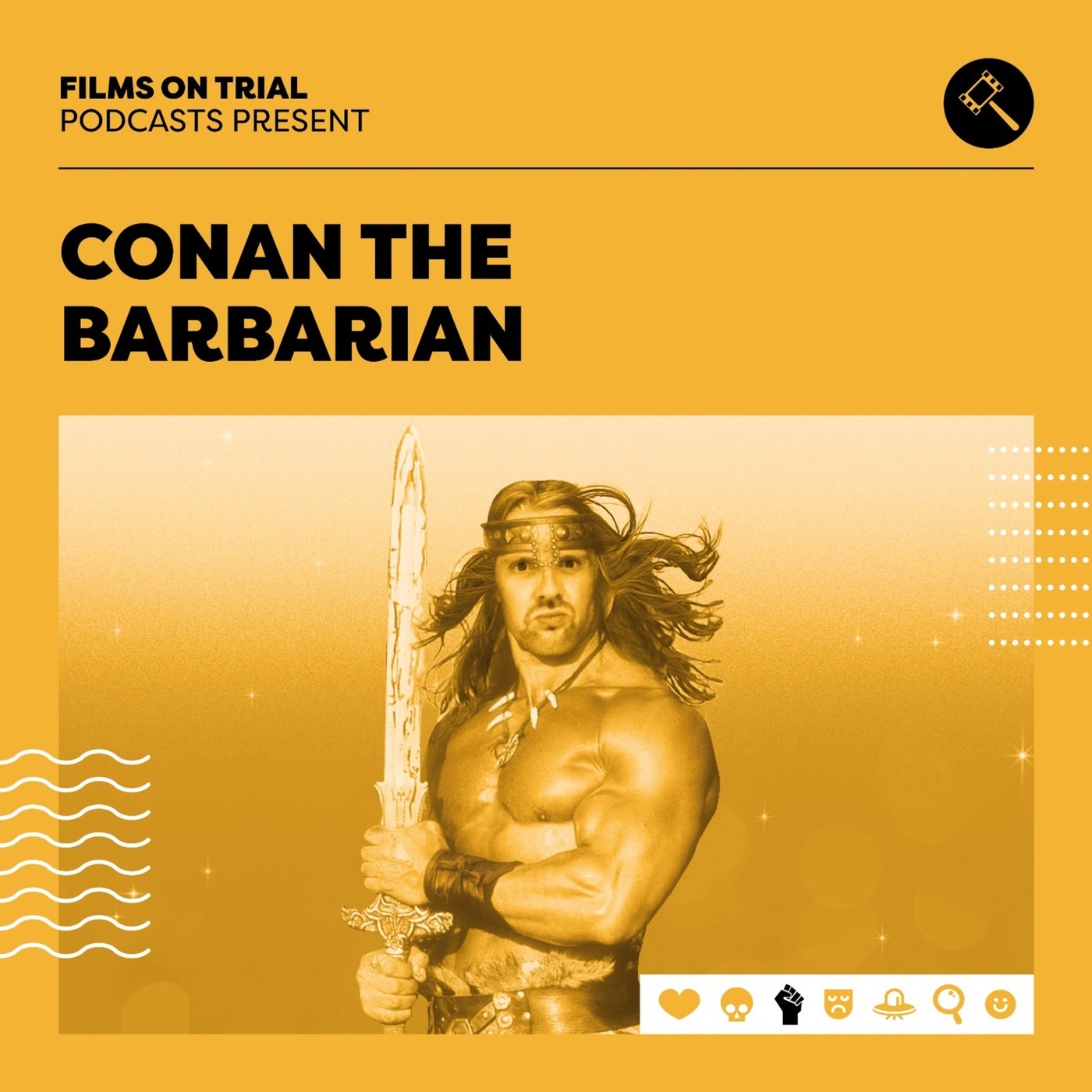 May 21st, 2021 • 1 hr 2 mins • Download (71.1 MB) • Link with Timestamp
Conan the Barbarian is in the dock. As smooth as a well oiled bicep or the punch that broke the camel's jaw?
Alex defends, saying that excellent direction and simple story make this a classic of the sword and sorcery genre. Dave prosecutes, saying that this is a film that involves snakes being rubbed straight into arrows that somehow manages to take itself too seriously.
All this with an impression of the great Max Von Sydow and a quiz all about frequent Arnie collaborator Sven-OleThorsen.