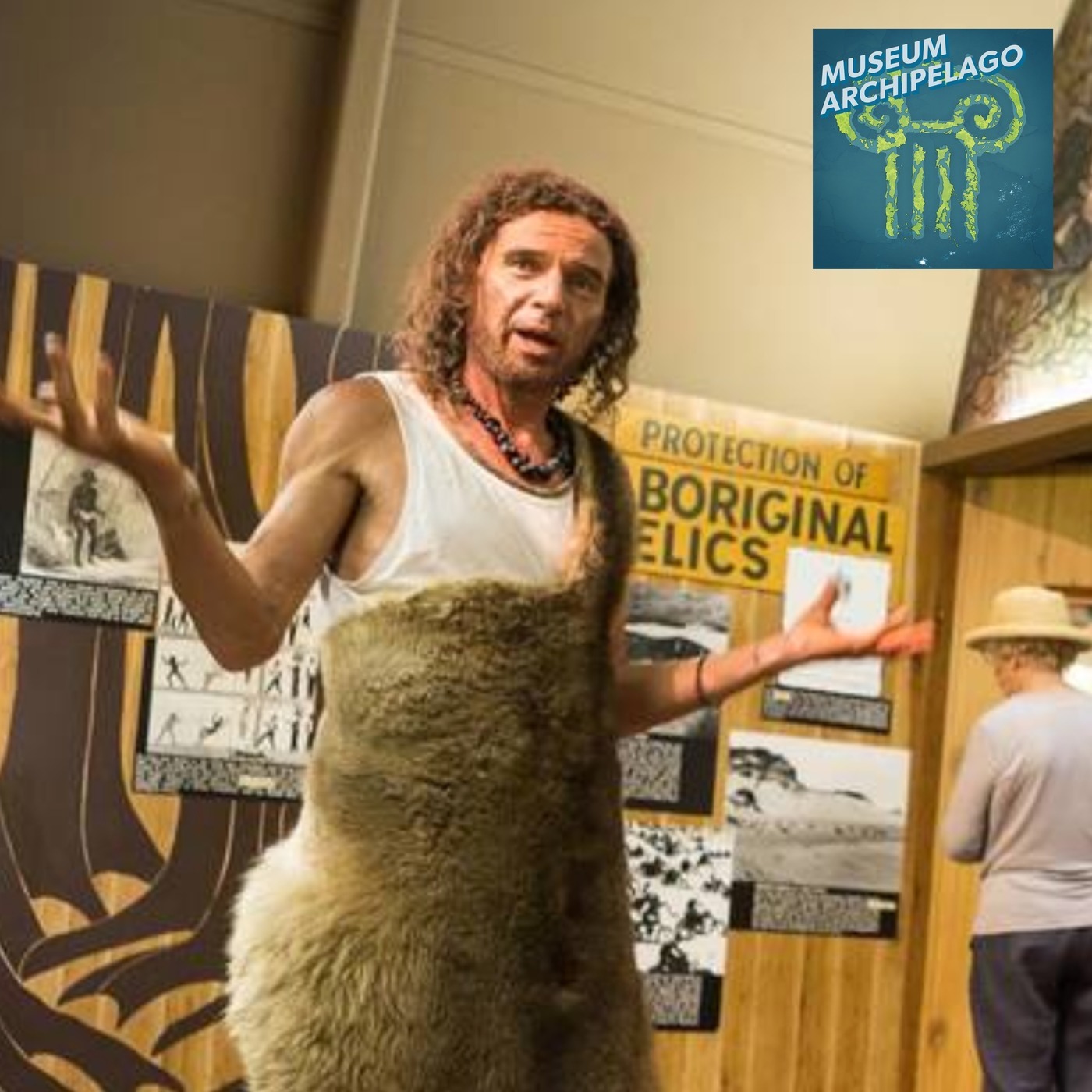 April 15th, 2019 • 14 mins 32 secs • Download (20.9 MB) • Link with Timestamp
The displays at the Tiagarra Cultural Centre and Museum in Devonport, Tasmania, Australia were built in 1976 by non-indigenous citizens and scientists without consulting Aboriginal Tasmanians. David Gough, chairperson of the Six Rivers Aboriginal Corporation, remembers visiting the museum when he was younger and seeing his own culture presented as extinct.
Today, Gough is the manager of Tiagarra. When he took over, one of the first things he did was put masking tape over the inappropriate and incorrect descriptions and write in the correct information. As Gough explains, racist language covered up and written over by the very people it describes is the perfect metaphor for what Tiagarra was in the past and what it is going to be in the future.
On this episode, Gough and fellow Six Rivers Aboriginal Corporation board member Sammy Howard give a special tour of the museum, describe using the museum to educate members of their community and the wider public, and discuss the future of Tiagarra.