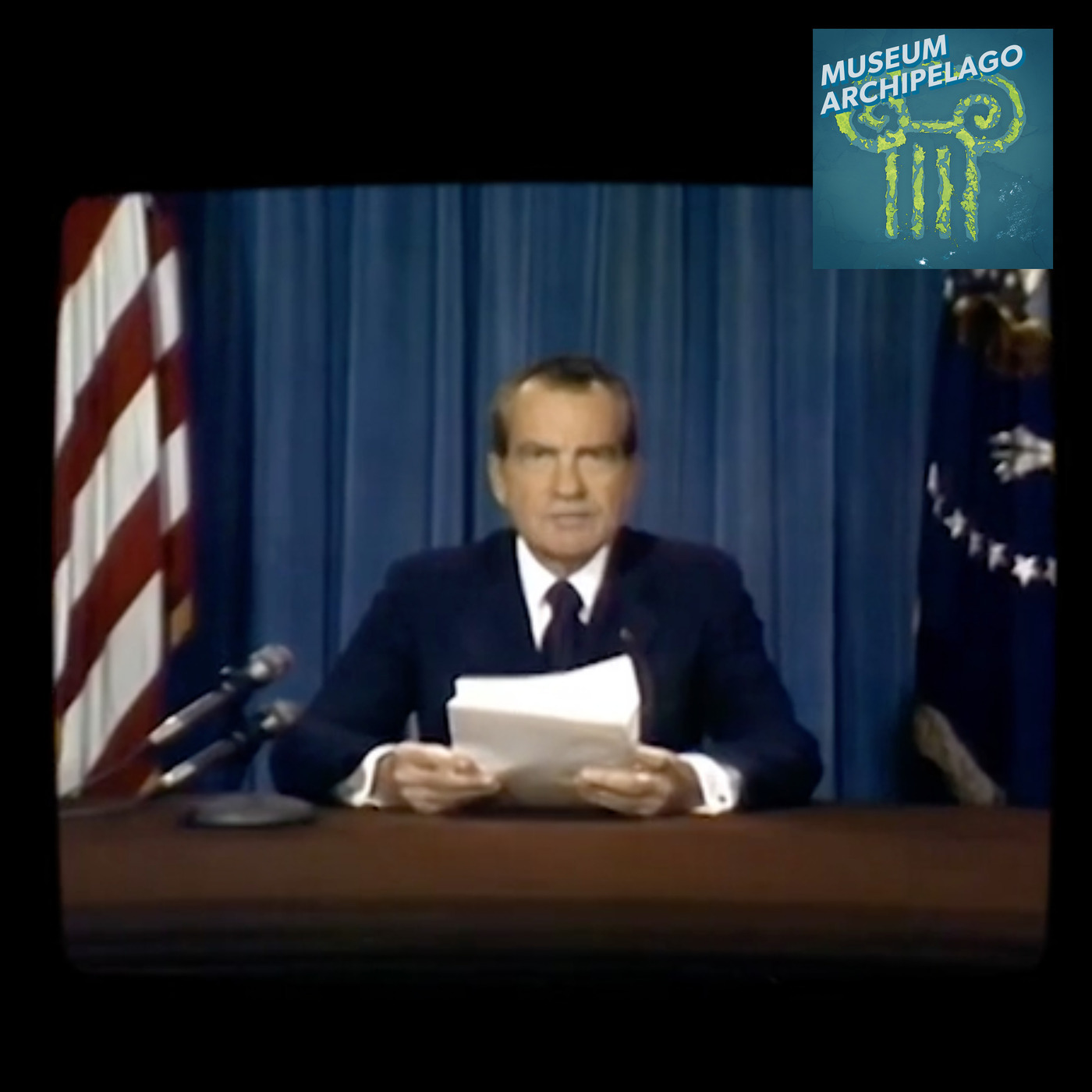 January 17th, 2022 • 14 mins 58 secs • Download (14.5 MB) • Link with Timestamp
As the Apollo 11 astronauts hurtled towards the moon on July 18th, 1969, members of the Nixon administration realized they should probably make a contingency plan. If the astronauts didn't make it – or, even more horrible, if they made it to the moon and crashed and had no way to get back to earth – Richard Nixon would have to address the nation. That haunting speech was written but fortunately was never delivered.
But you can go to the Museum of the Moving Image in New York City and watch Nixon somberly reciting those words. It looks like real historic footage, but it's fake. Artists Francesca Panetta and Halsey Burgund used the text of the original address and media manipulation techniques like machine learning to create the synthetic Nixon for a film called In Event of Moon Disaster. It anchors an exhibit called Deepfake: Unstable Evidence on Screen.
In this episode, Panetta and Burgund discuss how they created In Event of Moon Disaster as a way to highlight various misinformation techniques, the changing literacy of the general public towards media manipulation, and the effectiveness of misinformation in the museum medium.