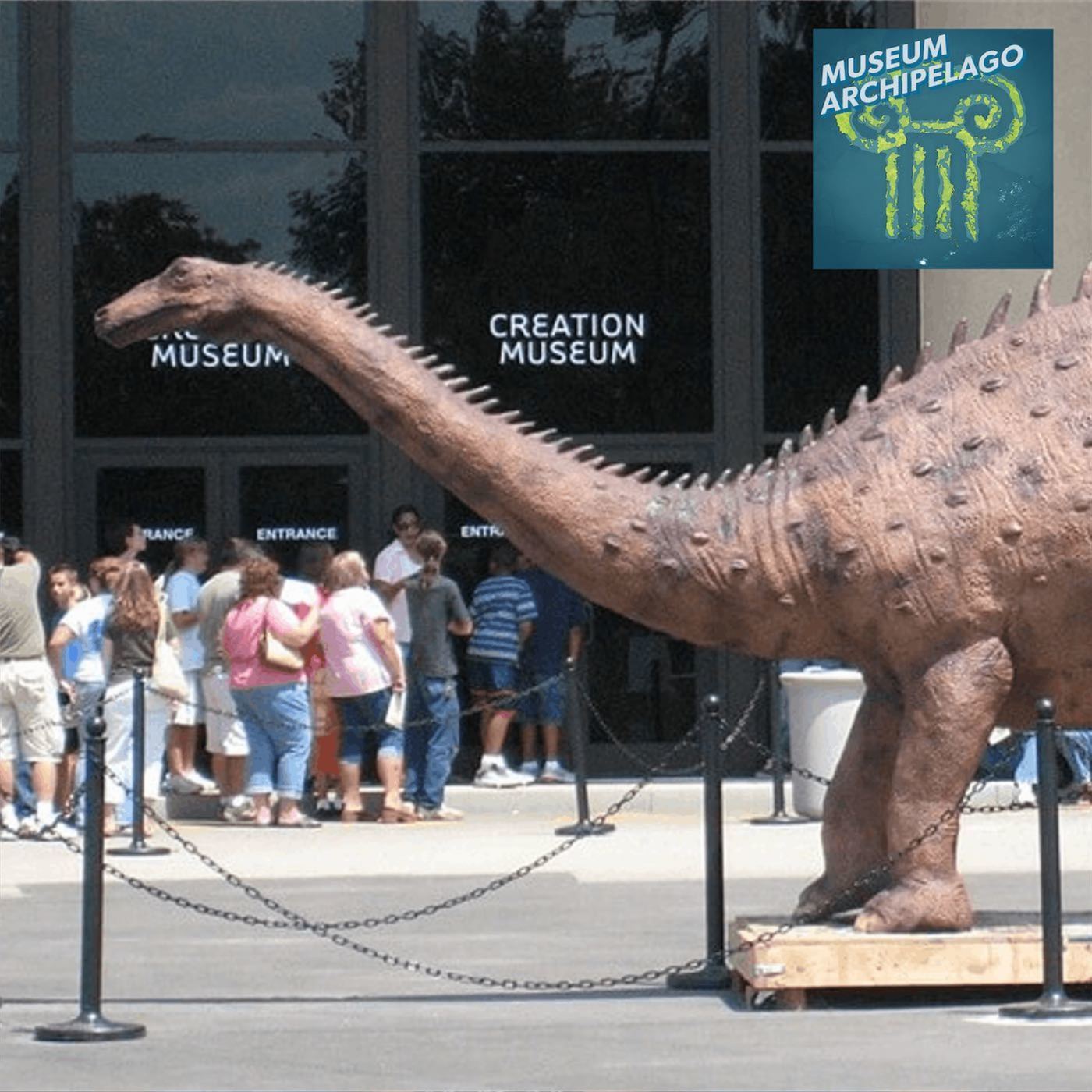 March 4th, 2019 • 14 mins 1 sec • Download (20.6 MB) • Link with Timestamp
There's a new tool in young-Earth creationists' quest for scientific legitimacy: the museum. Over the past 25 years, dozens of so-called creation museums have been built, including the Answers in Genesis (AiG) Creation Museum in Kentucky. Borrowing the style of natural history museums and science centers, these public display spaces use the form and rhetoric of mainstream science to support a belief in the literal truth of the Bible, including the creation of the universe in six days about 6,000 years ago.
In her 2009 thesis, "Faith Displayed As Science: The Role of The Creation Museum in the Modern Creationist Movement", Julie Garcia visited the AiG Creation Museum and three other creation museums: The Creation Evidence Museum in Glenrose, TX, Dinosaur Adventureland in Pensacola, FL, and the Institute for Creation Research which is near San Diego, CA.
In this episode, Garcia discusses her findings and explores why museums are a particularly well-suited medium for creationist ideas.