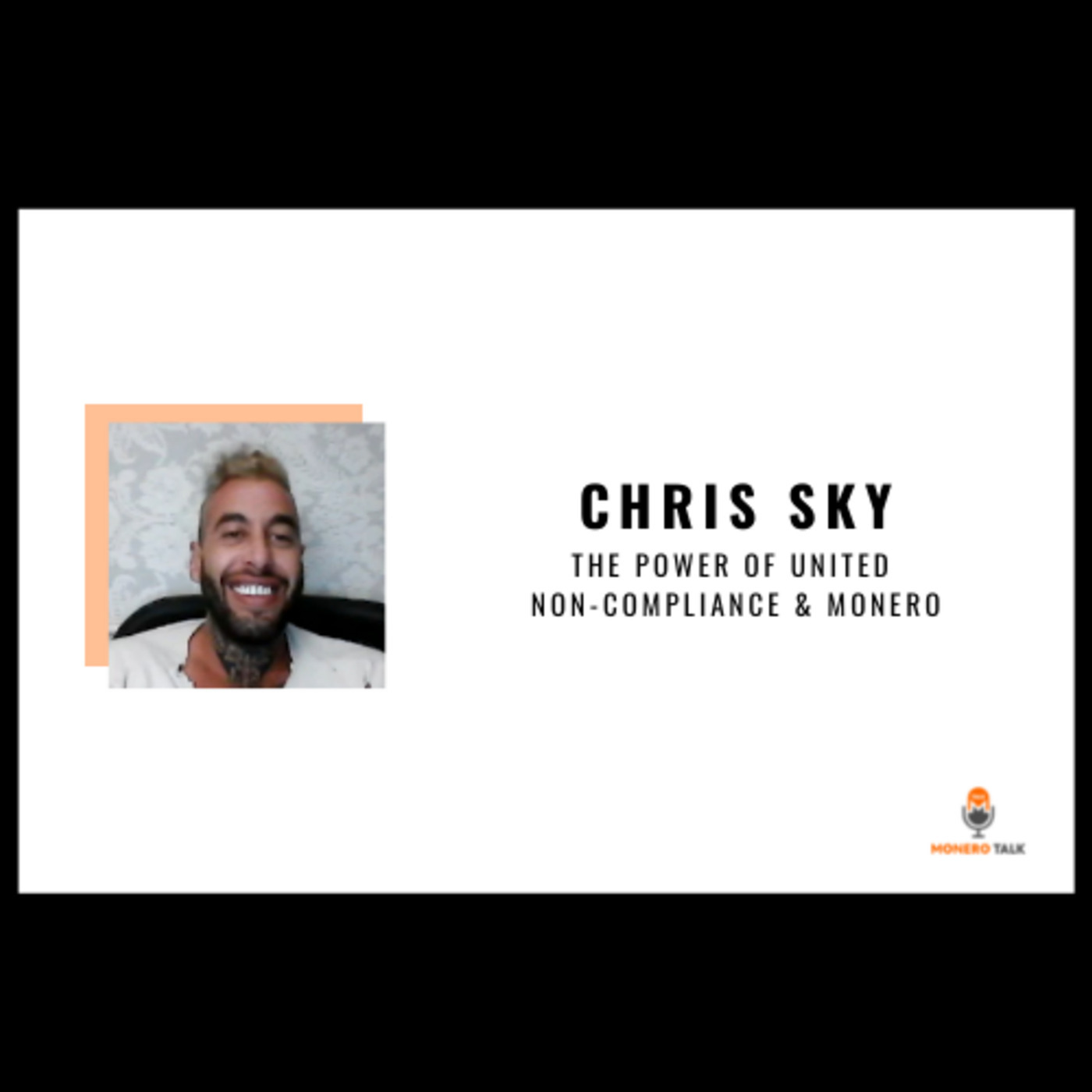 September 16th, 2021 • 1 hr 8 mins • Download (62.8 MB) • Link with Timestamp
TODAY'S 🎙SHOW: Douglas Tuman interviews Chris Sky. A humans rights advocate born out of the Covid 19 lockdowns who was catapulted to social media fame when he was recorded at a demonstration giving an eloquent and disturbingly accurate prediction on how the Canadian government was going to increasingly take away citizens liberties in their response to covid.
Recently, Sky has been trying to rally support against vaccine mandates and posted a Bitcoin address to raise donations. When it was shown to him how easy it was to see all transactions made to and from his btc address, he decided to give a monero donation address a try and liked the results. Untraceable, super cheap to transact, and simple.
Thank you Chris for approaching crypto with an open mind in search for its true purpose and choosing to have your crypto debut on Monero Talk. We posted Chris's donation address in the show notes. If you support his activism, please consider sending him an anonymous Monero donation.