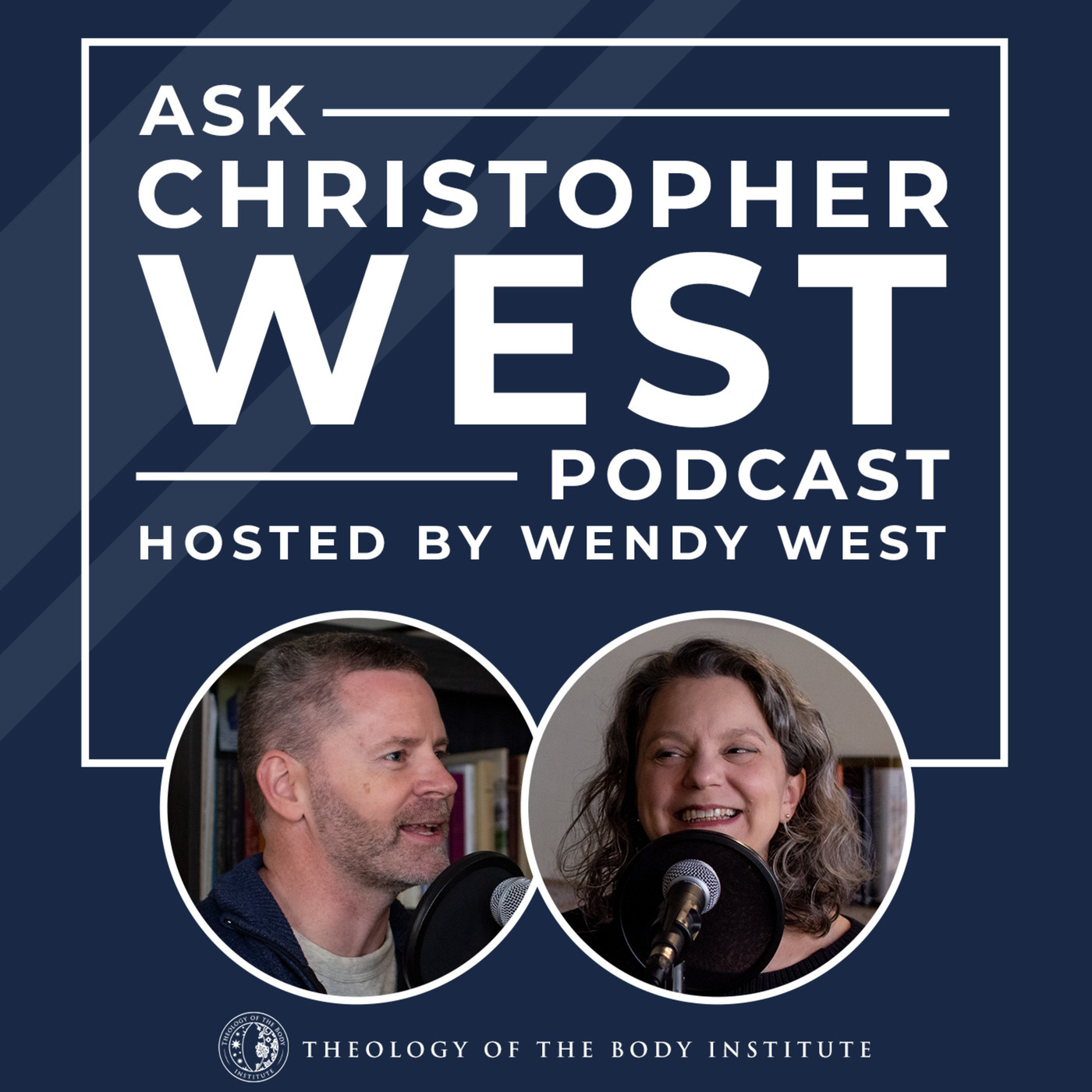 December 7th, 2020 • 35 mins 44 secs • Download (40.9 MB) • Link with Timestamp
Can you talk about the quote from St. Augustine: "You have made us for yourself oh Lord, and our hearts are restless until they rest in you"? I can't get it out of my head that pictures from pornography that my husband has looked at can arouse him more than I can. Why does lust feel so much more powerful than the desire to be in communion and make the gift of self? My 3-year-old is in a habit of self-stimulation – what should we say or do, in your opinion? Could you describe the role of "main intercessor" that you mentioned in a podcast?
Ask Christopher West is a weekly podcast in which Theology of the Body Institute President Christopher West and his beloved wife Wendy share their humor and wisdom, answering questions about marriage, relationships, life, and the Catholic faith, all in light of John Paul II's beautiful teachings on the Theology of the Body.