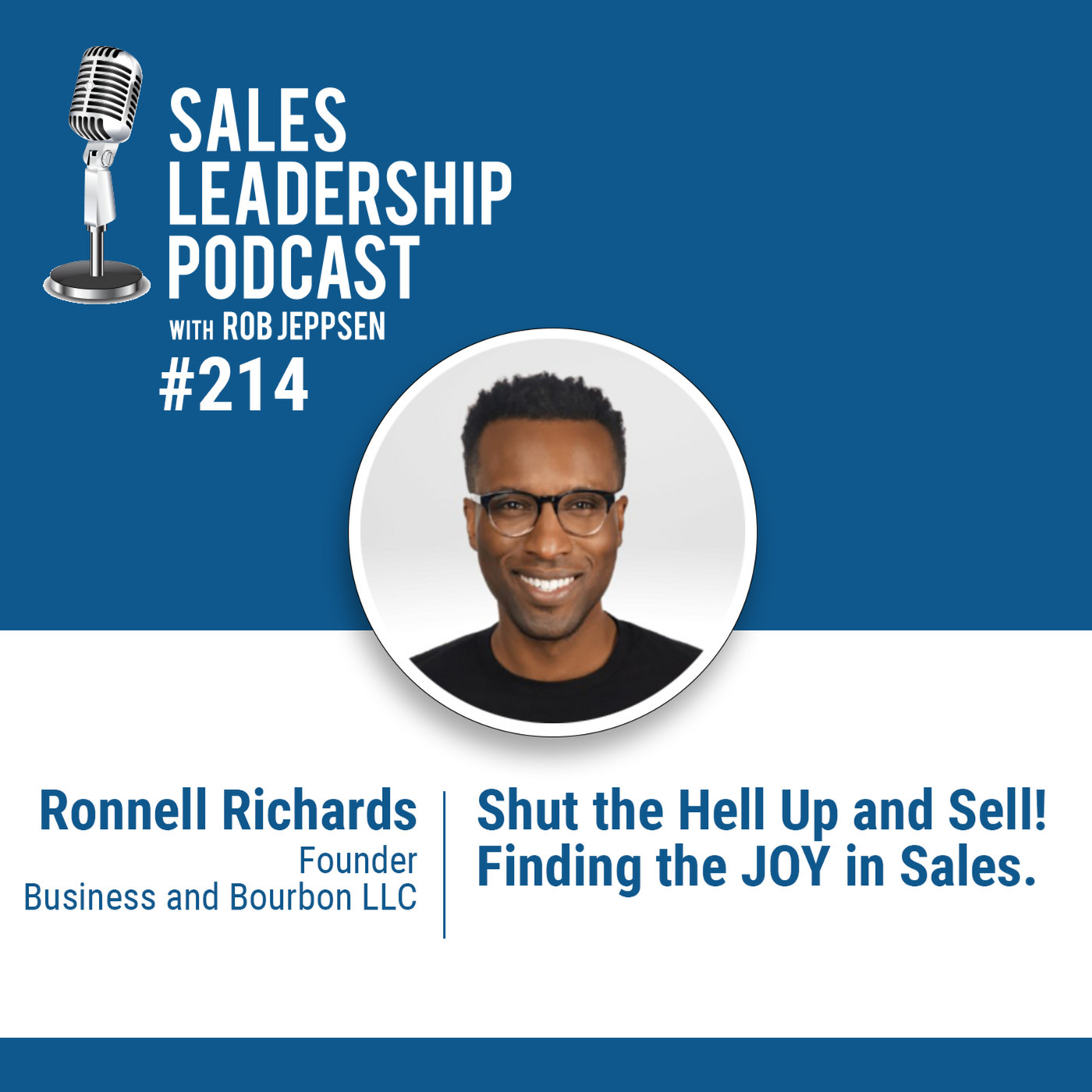 February 2nd, 2023 • 56 mins 41 secs • Download (38.9 MB) • Link with Timestamp
Ronnell Richards works with sales leaders worldwide helping set and achieve new standards with companies of all sizes and industries. He runs several sales organizations and has not only performed at a high level with consistency…he has the rare ability to teach others how to create predictable, repeatable growth. Ronnell joins us today to discuss non-negotiables for any sales leader who is chasing success in 2023. He shares insights from his new book and reinforces the importance of having a philosophy about how you approach sales…and why "the grind" may not be the right approach.
You can connect with Ronnell on LinkedIn here.
Check out Ronnell's podcast, Business and Bourbon, here.
Grab a copy of "Shut The Hell Up and Sell" here.
You can learn more about Ronnell and his organization here.
For video excerpts of this and other episodes of the Sales Leadership Podcast, check out Sales Leadership United on Patreon Here.