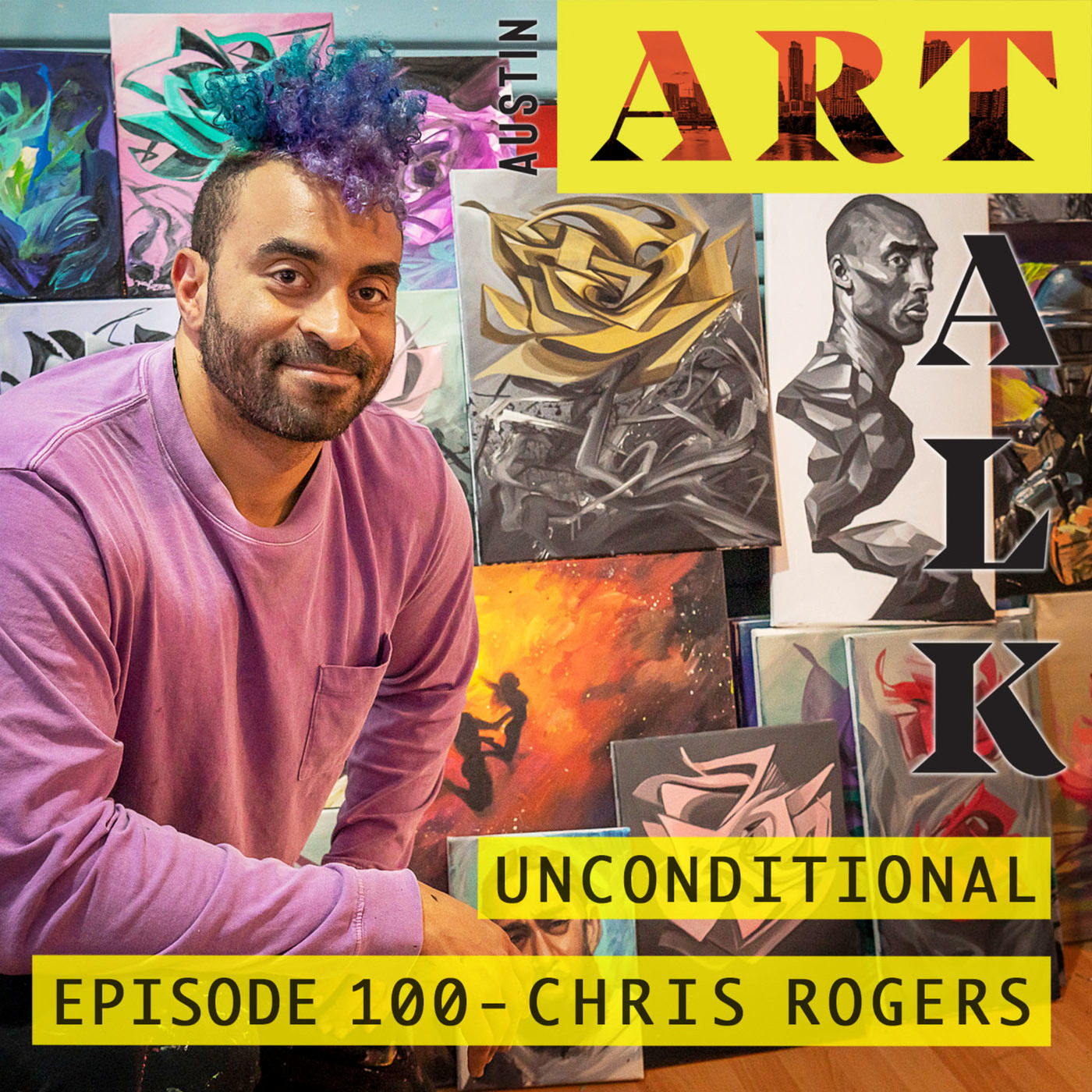 April 15th, 2021 • 58 mins 30 secs • Download (26.8 MB) • Link with Timestamp
Wow! Can't believe we've made it to 100 episodes. I could not imagine a better guest to celebrate this milestone. Chris Rogers is an artist who specializes in portraits that capture a person's true essence, live painting sessions at events, and large and colorful murals that adorn many walls around Austin with their inviting and galvanizing truths. All of this work hopefully leads to conversations, connections, and a realization as Chris says in the interview, the cure is us.
How can we heal our fractured system and relationships, let go of control and give over to the moment, and find our way to truth, honesty with ourselves, and learn to speak from the heart?
Chris really brought the vulnerability and bares all as we talk about his lifelong artistic practice, alcoholism and recovery, and the huge impact his late mother continues to have on his life. This conversation was so moving and inspiring to me as I hope it will be to you.