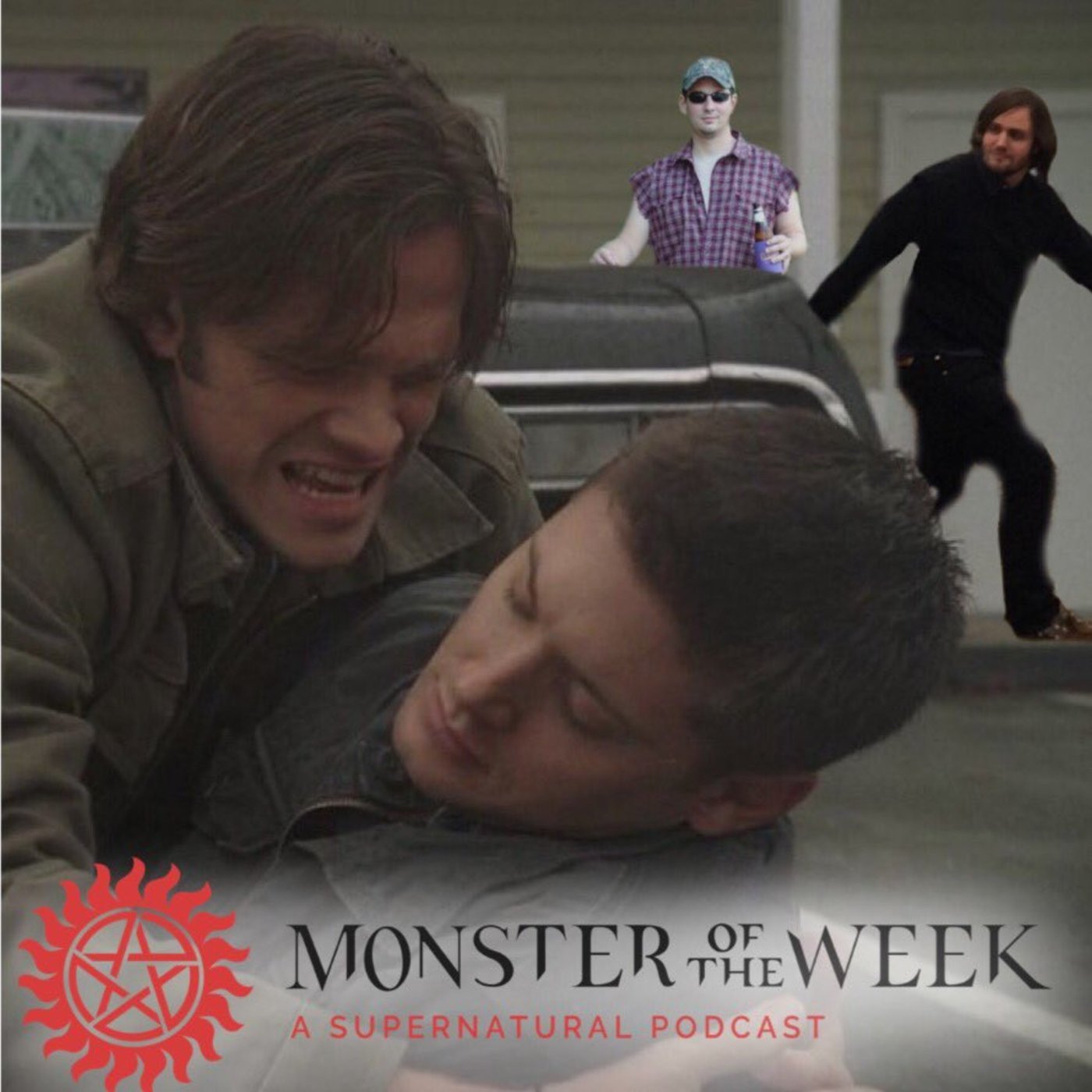 May 25th, 2017 • 2 hrs 18 mins • Download (95.2 MB) • Link with Timestamp
On this week's Monster of the Week, we go Back in Time to visit the Heat of the Moment. That's right! It's time for Mystery Spot, easily the best episode of the series so far. To get there, first we need to cover "Malleus Maleficarum" which Chris told me meant "hammer witches" and I'm pretty sure definitely doesn't mean that. Then we get into "Dream a Little Dream of Me," in which Bobby has a dream and the boys have to hunt it. I wish I was kidding. Finally, Mystery Spot, in which Dean dies ONE HUNDRED TIMES. It's nuts, and it's great.
Like what you hear? Leave us an iTunes Review! Tell your friends about the show! Draw a picture of Chris dying like Dean and send it to us, and I'll make sure it gets made into a t-shirt! I'm totally serious!